Kelly Clarkson is back! American Idol's most famous export has announced a new track is coming this week, with an album to follow.

Since her first UK hit Miss Independent reached Number 6 in 2003, Kelly has scored 16 Top 40s here, including nine Top 10s and, of course, a Number 1 single in the shape of My Life Would Suck Without You.

But which one is the biggest of them all? We've crunched the numbers and dived into the archive to count up all the sales and stream and the results are pretty interesting…



Stronger (What Doesn't Kill You)
You might be forgiven for thinking Kelly's sole chart-topper My Life Would Suck Without You would also be her biggest song, but we have to break it to you the honour goes to another song entirely.

Stronger (What Doesn't Kill You) may have only peaked at Number 8, but thanks to some pretty consistent downloading, along with a 16-week tenure in the Top 40, it finishes out in front with over 620,000 combined chart sales – taking in downloads and streaming equivalent sales – to its name.


Because of You
Her biggest ballad of them all is tearjerker Because Of You, which didn't even make the Top 5 on release – settling for Number 7 – but has a combined sales and streams tally of 530,000.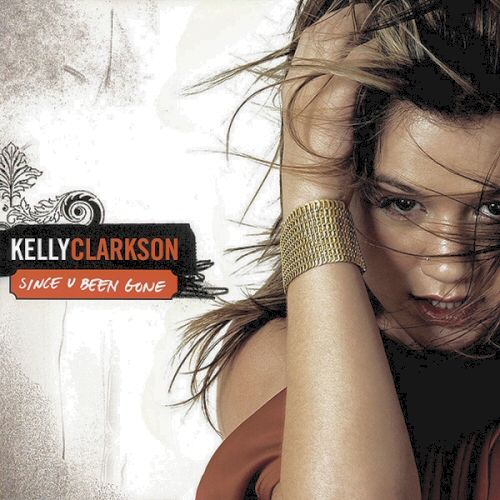 Since U Been Gone
This is possibly the track that really made the world sit up and take notice of Kelly. Since U Been Gone gave Kelly her first UK Top 5 hit. It's her third biggest song in the UK, notching up a tally of 495,000 across all formats.



My Life Would Suck Without You
She'd waited long enough, but it was My Life Would Suck Without You that would finally deliver the goods and take Kelly to the very top of the Official Singles Chart for the first – and only so far – time in her career. It's got 462,000 combined chart sales under its belt.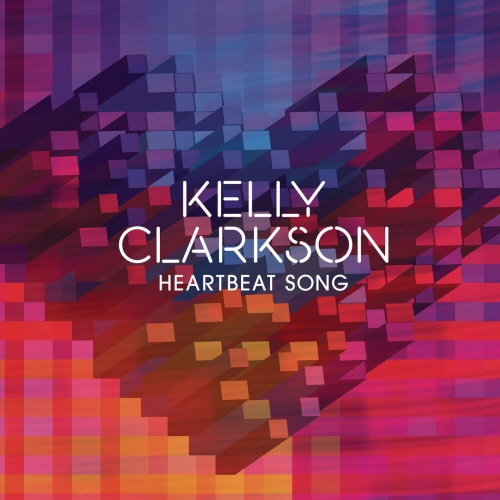 Heartbeat Song
From Kelly's most recent album Piece By Piece, 2015's Heartbeat Song already establishes itself as a classic by storming her all-time chart and heading up-up-up to the Top 5.

A big part of its 412,000 tally comes from streaming, with 19.3 million plays cementing it as Kelly's most streamed track since we began counting in 2014.

Just outside the Top 10 is Kelly's festive favourite Underneath The Tree (11), and classics like Piece By Piece (12), I Do Not Hook Up (13) and Never Again (14) are left out in the cold too. Guess that's what happens when you've got plenty of hits to your name.

Check out the full rundown:



SONG PEAK YEAR
1 STRONGER (WHAT DOESN'T KILL YOU) 8 2012 620,000
2 BECAUSE OF YOU 7 2005 530,000
3 SINCE U BEEN GONE 5 2005 495,000
4 MY LIFE WOULD SUCK WITHOUT YOU 1 2009 462,000
5 HEARTBEAT SONG 7 2015 412,000
6 MR KNOW IT ALL 4 2011
7 BREAKAWAY 22 2006
8 SECOND HAND HEART 21 2015
9 BEHIND THESE HAZEL EYES 9 2005
10 MISS INDEPENDENT 6 2003

©2017 Official Charts Company. All rights reserved.
출처 : http://www.officialcharts.com/chart-news/kelly-clarksons-official-top-10-biggest-songs-revealed__14576/

이 기사도 약간 오래된 기사인데, 현지 시각으로 지난 9월 4일 공개되었습니다.
영국에서는 스트리밍 도입 이후
음반 판매량+스트리밍 수치를 함께 합산해서 판매량으로 공표하고 있습니다.
따라서 기존에 알려진 켈리의 싱글 판매량보다 10만장/10만건 이상 올라간 수치입니다.
어차피 인증은 국제 레코드 협회에서 판매량+스트리밍 합산하여 인증하는 것이 추세이기 때문에 인증도 대폭 늘었습니다!
역시 켈리의 최고 판매량 및 최고 글로벌 히트곡인 Stronger (What Doesn't Kill You) 가 미국, 호주에 이어 영국에서도 최고 판매량 싱글이 되었습니다!
Heartbeat Song 이 영국/독일/오스트리아 성적이 좋은 편이라 역시 상위권에 랭크되었네요!
스포티파이로도 Piece By Piece 는 2억 재생을 넘었기 때문에 노멀 히트한 앨범이 되겠습니다.