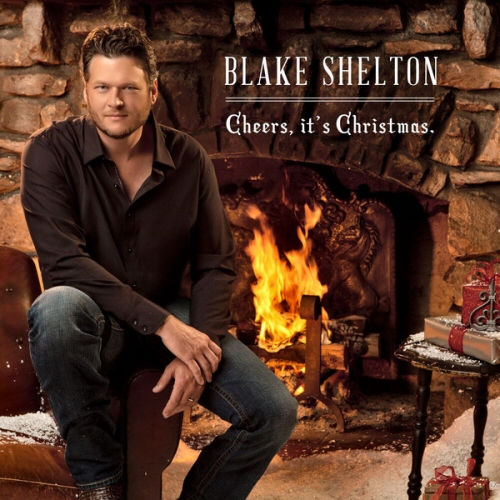 ALBUM Cheers, It's Christmas
Blake Shelton

2012/10/02

Warner Brothers

WB-532162

Gold/RIAA 500,000 장 출하 공식 인증

각종 컨트리 시상식에서 최고의 남성 보컬리스트로 인정 받은 블레이크 쉘튼의 크리스마스 첫 캐롤 앨범이 발매!
대형 가수들의 콜라보레이션 속에서 켈리 클락슨과의 컨트리 클래식 캐롤도 수록하였다.
TRACKLIST
01. Jingle Bell Rock (feat. Miranda Lambert)
02. White Christmas
03. Oklahoma Christmas (feat. Reba McEntire)
04. Let It Snow! Let It Snow! Let It Snow!
05. There's A New Kid In Town (feat. Kelly Clarkson)
06. Santa's Got A Choo Choo Train
07. Home (feat. Michael Buble)
08. Winter Wonderland
09. The Christmas Song
10. Blue Christmas (feat. Pistol Annies)
11. I'll Be Home For Christmas
12. Silver Bells (feat. Xenia)
13. Time For Me To Come Home (feat. Dorothy Shackleford)
14. The Very Best Time Of Year (feat. Trypta-Phunk)
총판매량:563,802 장 최고순위:8 위 등장횟수:23
:: 총판매량, 최고순위, 등장횟수는 2014년 12월 04일 입력시점의 정보입니다.
:: 해당 수치는 미국 SoundScan 에 의하여 집계된 Billboard 200 차트에서 발표한 데이터를 기준으로 작성되었습니다.