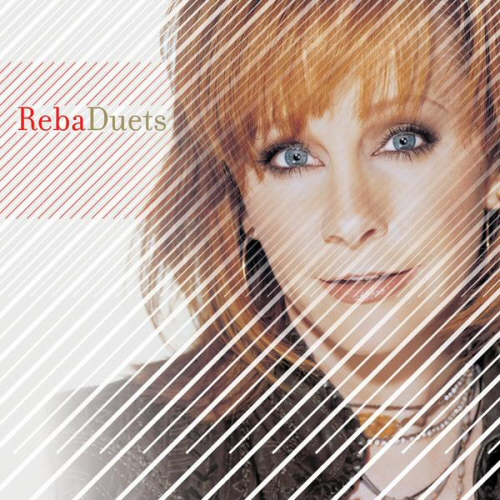 ALBUM Reba Duets
Reba McEntire

2007/09/18

MCA Nashville

1732809

1×Platinum/RIAA 1,000,000 장 출하 공식 인증

컨트리계의 수퍼스타 리바 맥켄타이어의 듀엣 앨범이 전격 발매!
장르를 막론하고 각계 각층의 유명 가수들이 참여한 11개의 트랙이 한 앨범에 수록되어 있다.
리드 싱글로서 발매되었던 켈리 클락슨의 곡 "Because Of You" 의 컨트리 듀엣 버전이 수록되어 있다.
TRACKLIST
01. When You Love Someone Like That (with LeAnn Rimes)
02. Does The Wind Still Blow In Oklahoma (with Ronnie Dunn)
03. Because Of You (with Kelly Clarkson)
04. Faith In Love (with Rascal Flatts)
05. She Can't Save Him (with Trisha Yearwood)
06. Everyday People (with Carole King)
07. Every Other Weekend (with Kenny Chesney)
08. These Broken Hearts (with Vince Gill)
09. Sleeping With The Telephone (with Faith Hill)
10. The Only Promise That Remains (with Justin Timberlake)
11. Break Each Other's Hearts Again (with Don Henley)
총판매량:1,302,531 장 최고순위:1 위 등장횟수:52+
:: 총판매량, 최고순위, 등장횟수는 2014년 6월 1일 입력시점의 정보입니다.
:: 해당 수치는 미국 SoundScan 에 의하여 집계된 Billboard 200 차트에서 발표한 데이터를 기준으로 작성되었습니다.